Danesfield is an inspiring school that develops happy, well-rounded children with a love for learning, underpinned by our values: Respect, Happiness and Ambition.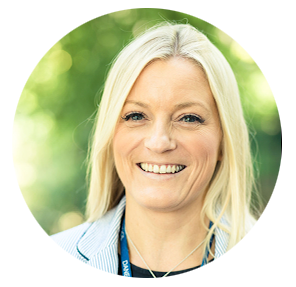 We follow the principles of 'Growth Mindset', where we encourage children to believe that their most basic abilities can be developed through dedication and hard work. This creates a love of learning and a resilience that is essential for great accomplishment.
The school has changed significantly in the last few years with the addition of the Astroturf, Tree Houses, Forest School with animals, 21st Century Learning Classroom, Reception Learning Garden, Music block and more recently, our Science block and Digital Suite. We are always looking at ways in which we can develop and improve the school so our pupils gain a rich and broad learning experience while at Danesfield, preparing them for the next stage in their education.
Our incredible staff love what they do and receive high-quality training, ensuring that our children are given the best possible learning experience. As a result of the staff and children's dedication and hard work, our performance in national tests is outstanding.
It is a great privilege for me to lead such a successful school and I aim to continue to build on that success in order to make a difference to the lives of our young people. From reading about us, I hope you will feel the pride we have in our school.
If you are considering Danesfield for your child, please come and visit our inspiring school, speak to our staff and children, and we will answer any questions you may have.
We hope you will find our website helpful.
Mrs Morgan
Headteacher
"Love challenges, be intrigued by mistakes, enjoy effort, and keep on learning." - Carol Dweck